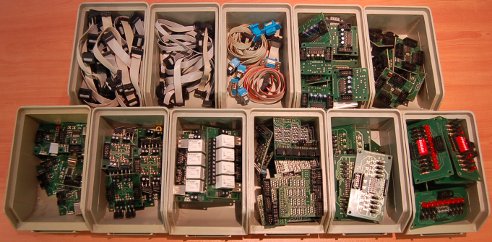 We are working to automate purchasing. If you are interested in selling our products, please contact us via e-mail.

Meanwhile provisionally these are

the steps to buy

:


1. Read the disclaimer and your rights as an e-commerce consumer.

2. Send an
e-mail
with the subject "Buy" detailing what products you want to buy. You should also report if you collect the product/s at our office or you want it to be delivered. In the case of sending a parcel you must tell us your address in order to calculate shipping costs.

3. You will receive an answering e-mail with the final price, delivery time, a bank identifier code (BIC) and an international bank account number (IBAN) to do money transfer. If some material is out of stock you will be informed when they will be available again.

4. Once accepted the disclaimer, price and delivery time, you must send an e-mail attaching a copy of payment receipt and any extra data to issue an invoice.

5. Once verified the money transfer we will proceed to send the goods within the accepted delivery period.




EU - Refund rights when cancelling online orders

: Returning unwanted goods
All items can be returned within seven days from reception. They must be undamaged and in original condition. All items must be sent back with sufficient postage. Contact us via email before you return anything.